Xero Bookkeeping Services + Balance Tax Accountants
(A match made in numbers heaven)
Switch to Xero
 Click Here
It's time to level up tracking your business money with the power of Xero. Maybe you are new to accounting software, or maybe you have tried a different Purple or Green software and are tired of feeling frustrated.
It is time to live your best Xero life baby! Future you will be thanking you big time.
1 on 1 Xero Training
 Click Here
Keeping up with your numbers is easier with Xero. It's accessible and user-friendly, but it's gotta be set up right.
With our online Xero training you can learn how to tidy up your Xero file and make sure you're reconciling everything correctly. And you can learn all about those essential reports that help you track your performance.
Customise My Xero
 Click Here
To get the most out of your monthly subscription your Xero file should be customised to your unique business.
You have a Xero file opened, but have been using it as it came out of the box and are finding it is not quite as easy as it should be! We have got you covered.
Adhoc Xero Bookkeeping
 Click Here
Sometimes you need a temporary hand with the bookwork from accountants who understand the ins and outs of your business. Or maybe you have a tricky transaction that you need help reconciling.
If this sounds like you, we offer adhoc bookkeeping services in 3 hour blocks at a time. If 3 hours isn't enough time for us to get the job done, we will let you know before we proceed further with the work.
Ongoing Xero Bookkeeping
 Click Here
Sometimes you just wanna hand over the bookwork to trusted professionals who have your back and speak your small biz language. We hear ya!
If this sounds like you, we offer ongoing Xero bookkeeping to a limited number of clients.
Hit up our Client Care Team, let us know what you need, and we'll be in touch about bookkeeping services.
Xero bookkeeping services – for clarity at your fingertips
Want to get your head around your business numbers? It's much easier with online accounting software that's accurate, convenient and simple to use. Oh, hello, Xero!
Balance Tax Accountants is dee-lighted to be a Xero Gold partner.
So, whether you're an existing user or a total newbie, we offer Xero bookkeeping services to help you fall in love with Xero. Just like we did…
'I understand a little bit better, where I'm spending money!
It helps as well that I've joined with Xero, and this info is easy to see at a quick glance. And it's easy to reconcile and keep track of receipts etc.'
Book in Xero services in 3 easy steps
All our bookkeeping services are available online. Pretty handy – huh? And, just like everything at Balance Tax Accountants, booking a service is easy breezy.
Select your service.
Complete our booking form.
Submit. Hit send, baby!
Pick a bookkeeping service, and your virtual paperwork will fly into our workflow.
Book a bookkeeping consult, and your appointment will pop up on our calendar.
That's it. You're done.
You can get back to business while our team of tax superstars gets your tax done right.
'Using Xero is a game changer coz I can see what I need
to do, make, enter etc. – every day.'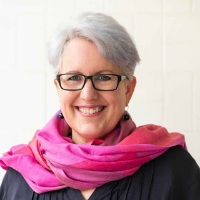 Jenny, Education & Leadership Consultant
Ready to get on top of your bookkeeping, get clear
about your numbers and fall in love with Xero?

Honey, what are ya waiting for? 
Book your online service today!
Balance Tax Accountants has been making tax stress a thing of the past since 2015.
It's how we roll, baby.
It ain't gonna change!
Liability limited by a scheme approved under Professional Standards Legislation.
Acknowledgement of Country
Balance Tax Accountants acknowledges the traditional owners of the land on which we gather, the Whadjuk people of Noongar Boodjar, and their continuing connection to land and community. We pay our respect to them and their cultures, and to elders past present, and future.