Reliably Different Australian Accountants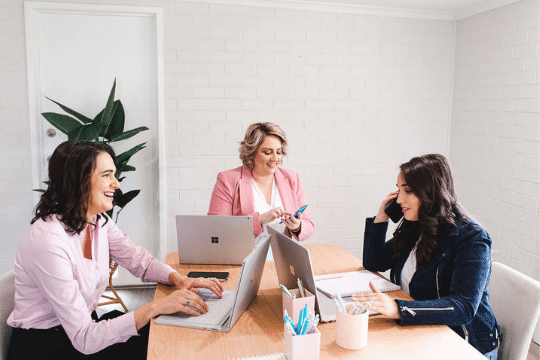 A delightfully different take on tax & accounting
+ 100% online
+ 100% personalised
+ 100% listening to you
You're a kicka$$ business owner and you're smashing your entrepreneur goals. Maybe tax isn't your strong point but at Balance Tax Accountants – it absolutely is ours.
So, whether you've worked with an accountant before or this is your first time, you'll discover we're Different with a capital D, baby. For starters, all our services are available online.
We take the judgement, fear and confusion out of managing your tax and make it clear, simple and convenient. So, it's wins all round because you get the help you want and need, and we gain another dee-lighted client.
New around here and wanna know more?
Book in a free tax chat and find out how we can help you relax about your tax.
Already one of our business besties? Visit our Tax Shop to Book in Now.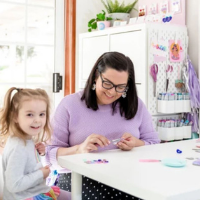 'Thank you so much for all your hard work guys!!! You make all my tax problems so much less stressful. I really appreciate it .'
Chloe, E-Commerce Store Owner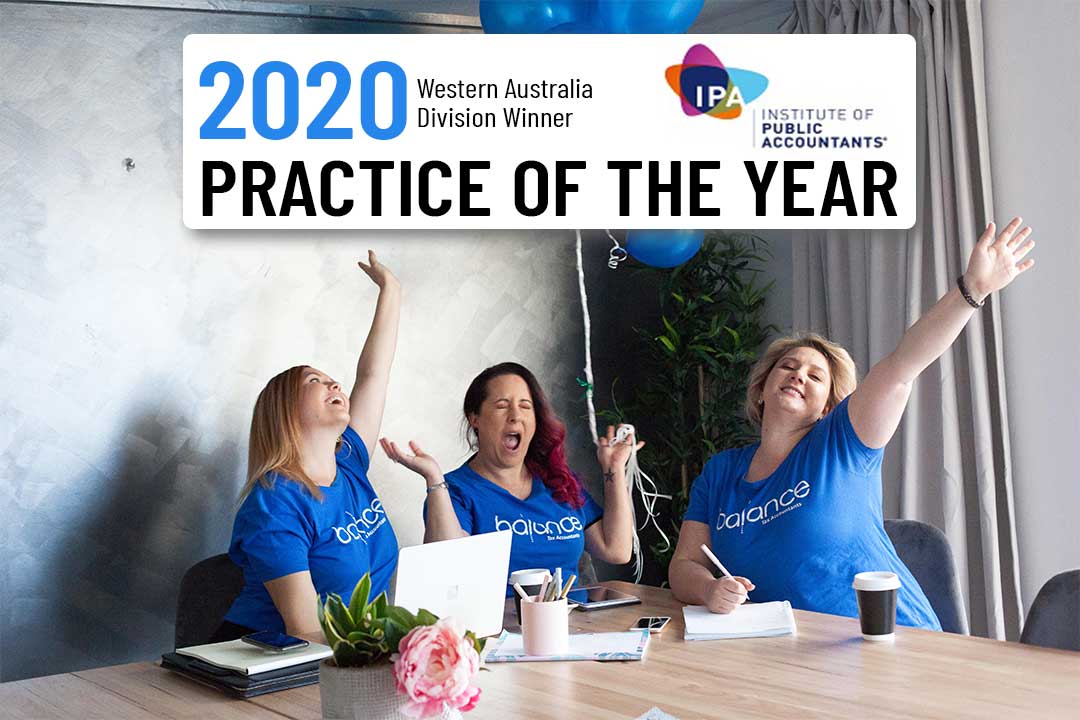 Award-winning online tax help available Australia-wide
It's much easier to feel confident about getting your tax done right when you choose to work with an award-winning tax practice.
 You just know your numbers are in safe hands if your Perth accountants have been recognised by their national industry body.
Like we have… Just sayin' #silverlinings2020
Want our award-winning team to work on your
small business tax and accounting, wherever you are in Australia?
YOU are our #1 priority at Balance Tax Accountants
Y'know, stuffy's not our style.
We like to bring the laughter and loosen things up a bit. But, making tax and accounting better for you is the one thing we're super serious about.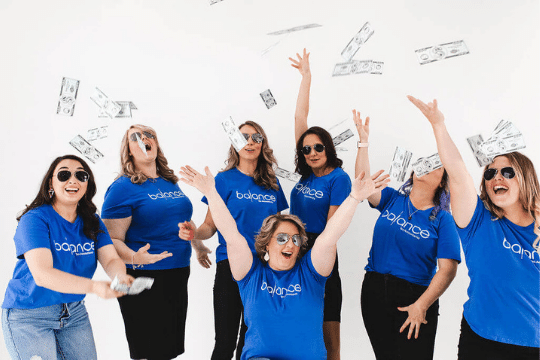 At Balance Tax Accountants, that means:
Your tax is done by our trusted, qualified team of Perth based accountants, bookkeepers and business advisors

we

speak your language, so if tax talk ties you up in knots – we gotchu – we explain everything clearly and treat you with the care and consideration you deserve
we're Cloud-based and 100% paperless which means, no printing, no paper wastage and no piles of paperwork –– that's better for you and better for the planet too

our personal service is legendary –

from friendly chats over email and phone, to video calls and messages, we make sure you feel seen, heard, appreciated and supported

our 100% online tax experience respects your time so you can get your all your tax sorted in your own space at your own pace – easy breezy
"Thanks so much for doing my return!
You make it so easy. I can't thank you guys enough."
Kirsten, Group Fitness Instructor
Isn't it time you experienced Tax Done Differently?
Balance Tax Accountants has been making tax stress a thing of the past since 2015.
It's how we roll, baby.
It ain't gonna change!
Liability limited by a scheme approved under Professional Standards Legislation.
Acknowledgement of Country
Balance Tax Accountants acknowledges the traditional owners of the land on which we gather, the Whadjuk people of Noongar Boodjar, and their continuing connection to land and community. We pay our respect to them and their cultures, and to elders past present, and future.