We Make Tax & Accounting Easy for Small Business Owners
Book In All our Services on Our Website
We are an IPA Firm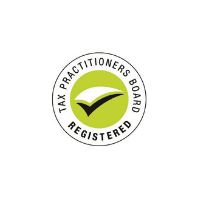 Registered Tax Agents
Xero Gold Partners
You're probably here because you own a business and you have no idea where to start with numbers and finance,
OR
You've tried to keep on top of it all yourself but life keeps getting in the way.
That's where your trusty Finance Sidekick, Balance Tax Accountants, steps in. 
We help you achieve added profit, minus the stress (and tax), and multiply the time you have to focus on your business.
All with a bit (a lot) of fun of course! And coffee, because
#coffeeislife.
Balance Tax Accountants loves helping creative small businesses with their tax, business structure and accounts.
We strongly believe in educating business owners about the financial side of their biz.
After all, without cash flow, there is no business!
We are

Xero GOLD Partners

, 100% online, and serve clients all across Australia.
We embrace technology and use it to make our clients' businesses better.
Ready to Get Control of Your Small Business Finances?
Community Engagement (We don't just sit on the sidelines)