We offer a range of different services to cater to each individual client's needs and wants. We take the confusing and let's be frank, boring, tasks and make them fun! Here at Balance Tax we will help you achieve your money goals. We are Xero Silver Partners and have a client base Australia-wide.
Our services that we offer are: Taxation, Cloud Bookkeeping, 1 on 1 Sessions and Business Set Up. Click on each title below to read more and to see prices.
All our prices are quoted upfront.
You want some of this? Yeah, you want some of this.
Click below to book an appointment with us.
To put it simply, we do your tax.
Whether you're an individual, sole trader, partnership, trust, small business, or private company, we ensure your "I"'s are dotted and your "T"'s are crossed when it comes to tax time.
From BAS or IAS returns, annual PAYG submissions, *breathe*, responding to queries from the ATO, spending hours on the phone with the ATO, to completing reporting requirements to ASIC, not only your annual tax return but we ensure that all of your obligations throughout the year are taken care of on schedule.
Getting a bunch of #TaxNerds to do your taxes may not have been the first thing on your mind this morning, but it should be. You're an expert in your business, not a tax accountant. You can't be expected to know the in's and out's of tax law as well as running a business. By doing your own tax, you run the risk of missing out on some incredible rebates and other fun little tricks that can massively reduce your tax payments.
Because let's be honest. Paying lots of tax is kind of gross.
Tax Agent Services, from $330/hour
Basic Individual Tax Return, from $179
Individual Tax Return with Investments, from $389
Individual Tax Return with Sole Trader (online)  from $329
Pty Ltd Tax Return, from $769
Partnership Tax Return, from $719
BAS/IAS Returns | Tax Returns | PAYG Submissions | Business Structure Setup
So you've bought your bookkeeping software… Now what?
Not only can we translate all of the profit and loss statements and cash flow reports, we can wrangle the most out of whatever software that you choose.
We are Xero advisors but also will work with MYOB, Quickbooks, Reckon, Sage, or whatever program is going to best suit your business. We can advise you on software selection, do all of the "boring" (we see it as riveting) groundwork to get the software up and running to its full capacity (with all of the hidden features included!) AND have your software completely customised to your business.
If you've had your software for a while but feel like you might be missing something, our full system health check can ensure everything is running as it should be and that you're getting the most out of your investment.
With real-time reporting and access wherever you (and we!) are, cloud-based software will save you hours of churning through reports and punching out formulas on excel.
Xero Set-up & Bookkeeping Services, from $79/hour
Fixed Price Bookkeeping Arrangements, from $149/week
Cloud Bookkeeping | Accounting Software Set Up  | System Health Check
Our most personal, in-depth service, our 1:1 sessions are where we sit down strategise and future-proof your business to success. We create a bespoke plan to maximise your tax benefits, identify and plan for a 'rainy day' and make sure there are no unwelcome surprises in your financial year.
Everyone works hard for their money and we know what an uphill battle it can be to get your business running and bringing home the bacon. This is why we are committed to helping you hold on to every last hard earned dollar that belongs in your pocket.
> 1 Hour Small Biz Tax
This session specialises in creative brains who are breaking into the business world but are lost in all the tax talk. We break down the basics of recordkeeping, GST, tax obligations and all that jazz, down to helping you sort out your accounting software, in ways you can understand and actually do! Please note this session runs for 1 hour. 
Most common questions we tackle during the Small Biz Tax session include:
Do I need to apply for an ABN/Business Name/Million other scary things?
Should I register for GST or PAYG?
What do I need to ensure I'm compliant tax-wise, for my new business?
Anything else business and finance related – our brain is yours during our 1:1.
1 on 1 Small Biz Tax Session (Video-call) | $219 with our Junior Tax Accountant | $329 with our Registered Tax Accountant
1 on 1 Small Biz Tax Session (In-Person) by request only | $249 with our Junior Tax Accountant | $359 with our Registered Tax Accountant
These prices include GST.
 > Business Structure Session
If your business has gained traction and you're thinking of changing structures to a Pty Ltd, Partnership or Trust, this session is for you. We assess your options to identify the potential risk and reward of each structure in regards to tax and work to find the best fit for you.
Prices as above. 
Tax Planning | Education  | All Tax Everything
Having the correct business structure means you can maximise tax benefits and protect your business and personal assets.
If you're starting up, we'll get you set up with the correct structure from day one.
Establish Business Foundations – separate personal and business banking. Set up with the right accounting package and setting it up to meet your business needs. Invoice on the go and track if your customers have opened the invoice.
For existing businesses, we can explain what different structures would mean for your unique situation and help you transition to a more effective structure if needed.
Establishing Business Structure – sole trader, partnership, company or trust. Did you know we are ASIC agents?!
Pty Ltd Company Registration, from $1,499
Pty Ltd Tax Return, from $769
Individual Return with Sole Trader (Online), from $329
Partnership Tax Return, from $719
Family Trust with Corporate Trustee set-up, from $1999
Sole Trader | Partnership  | Trust | Pty Ltd
…Small business tax is what we do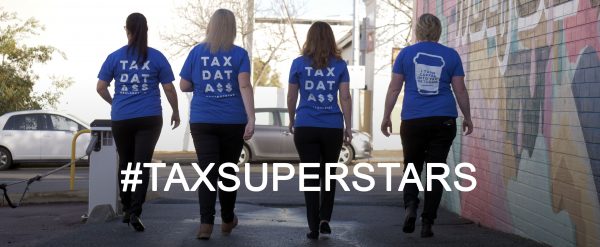 And our clients know that…
…We work with a variety of industries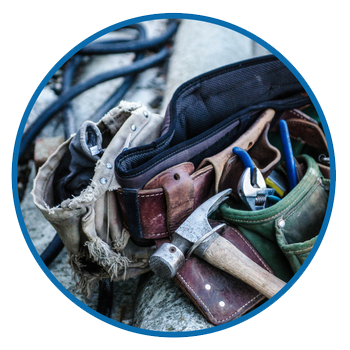 Trades
We work with...
Electricians
Boiler-makers
Carpenters
Mechanics,
and more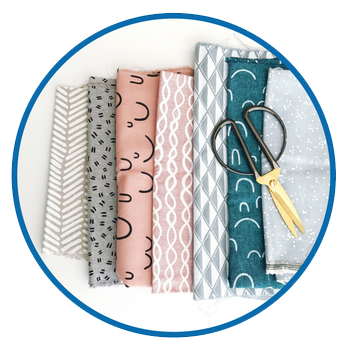 Creatives
We work with...
Influences
Marketing Managers
Public Relation Officers
Digital Agencies,
and more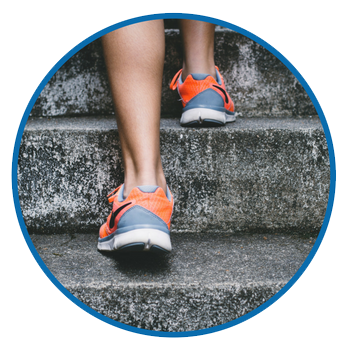 Health & Wellness
We work with...
Personal Trainers
Yoga Instructors
Health Coachers,
and more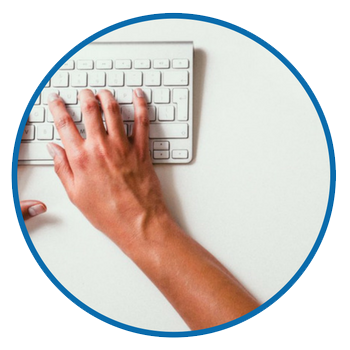 Services
We work with...
Small businesses
Photographers
Copywriters,
and more