Small Business Tax Services – 100% Online
Online tax services for every small business
BAS Return
+ Super Guarantee
 Click Here
If your ABN is registered for GST, you need to lodge a quarterly BAS return with the ATO. This reports all GST collected from customers and paid to suppliers to the ATO.
Need to Pay Your Employees Super Guarantee? Select the Super Guarantee upgrade if you would like us to help.
Sole Trader Tax Return
 Click Here
When you're a sole trader you've got a lot of balls to juggle. Tax doesn't have to be one of them.
Grab your ABN and book one of our online tax services in just a few minutes. Then relax and let our Sole Trader tax experts get to work.
Direct Debit Packages
 Click Here
For one low monthly price, our team will ensure you never miss an ATO deadline again, will complete your tax, BAS, and super guarantee lodgements. As an extra bonus, you get an exclusive 10% discount on any meetings you need to book throughout the 2022 tax year as well.
Company Tax Return
 Click Here
Whether you're changing your small business structure, or your company's already established – you can rely on our crack accounting team.
We can help with your company tax obligations, from getting your setup right to lodging your BAS, PAYG or Super Guarantee – all while minimising your tax.
Trust Tax Return
Click Here
Managing your business trust tax can get a little tricky without expert help.
Luckily, our team has the know-how to tackle your trust tax returns, as well as BAS and Super Guarantee lodgements.
Partnership Return
Click Here
Did you know Partnerships trading a business need to lodge an annual tax return? This is to produce the Partner Statements that each partner in the partnership will need to prepare their individual returns.
Whatever the shape, size or structure of your small business – we've got the tax services to help.
No matter what business structure you trade as, you can relax about your tax – we've got you covered!
Go from start to finish in 3 easy steps
All our small business tax services are available online. Pretty handy, huh?
And, just like everything at Balance Tax Accountants, booking them is easy breezy.
Select your service.
Complete our booking form.
Submit. Hit send, baby!
Pick a small business tax service, and your virtual paperwork will fly into our workflow.
Pick a tax consult, and your appointment will pop up on our calendar. That's it. You're done.
Now you can get back to business while our tax superstars get your done tax right.
Are you ready for super-convenient small business tax services?
Use our 100% online tax services and watch your life get easier.
Get started today with one quick click
'I just wanted to say THANK YOU for going above and beyond and for thinking outside the box with the services that you offer.'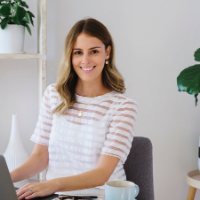 Balance Tax Accountants has been making tax stress a thing of the past since 2015.
It's how we roll, baby.
It ain't gonna change!
Liability limited by a scheme approved under Professional Standards Legislation.
Acknowledgement of Country
Balance Tax Accountants acknowledges the traditional owners of the land on which we gather, the Whadjuk people of Noongar Boodjar, and their continuing connection to land and community. We pay our respect to them and their cultures, and to elders past present, and future.