Personal Tax and ATO Services
(Stress-free tax support for you & your small business)
Relax with Balance Tax Accountants (we gotchu)
Personal
Tax Returns
 Click Here
Getting the best possible outcome for your tax return is kinda our thang. So, when you get your tax return done with BTA, our highly qualified, super-experienced local accountants are looking out for you.
Everything's stored safely and securely in the Cloud and processed online from our paper-free office in Perth.
 We know exactly which deductions you're entitled to claim, (even if you're an expat) and we make sure you get 'em all!
Investment
Properties
 Click Here
You're growing your property portfolio – woohoo!
But not all investment properties are treated the same way by the ATO.
So, how you use your property affects what you must report and the deductions you can claim.
Don't stress though – we gotchu. When we do your tax return – personal or business – we make sure you don't miss out on tax-saving opportunities for your property portfolio.
Personal Tax
Q&A Consult
 Click Here
Sometimes personal tax gets a little tricky. You want straight answers from someone more reliable than your Uncle Pete at the family BBQ (bless him)!
Our 1:1 Tax Q&A Consults are the perfect opportunity for you to bump brains with our savvy accounting pros and get answers you can trust.
'This is why you are so amazing – everything is so clear and I am not confused in the slightest. I appreciate your assistance with this.'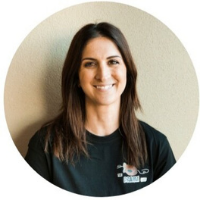 Alethea, Drama School Owner
Book your tax & ATO services in 3 easy steps
All our tax services are available online. Pretty handy – huh? And, just like everything at Balance Tax Accountants, booking a service is easy breezy.
Select your service.
Complete our booking form.
Submit. Hit send, baby!
Pick a tax service, and your virtual paperwork will fly into our workflow.
Pick a tax consult, and your appointment will pop up on our calendar.
That's it. You're done. 
You can get back to business while our conscientious crew gets your tax done right.
Don't lose a wink of sleep over your tax and ATO responsibilities. With Balance Tax Accountants in your back pocket, you can get help and easy access to our online tax and ATO services. We'll even remind you when ATO payments are due.
From PAYG to SG, BAS or EOFY – we can interpret tax gobbledegook and ease your ATO anxiety with our wide range of online tax services.
'I can't thank you enough – I am so grateful for all your help with my tax! I really appreciate you outlining answers to all those questions!
THANK YOU for making this process simple and not too scary after all.'
Lucy, Fashion Photographer
Can't find what you need here? Check out our full range of online tax services.
We make tax personal at Balance Tax Accountants.
If you've got specific questions about your personal tax or the ATO, book a 1:1 tax consult with one of our team today.
Ask us anything.
Balance Tax Accountants has been making tax stress a thing of the past since 2015.
It's how we roll, baby.
It ain't gonna change!
Liability limited by a scheme approved under Professional Standards Legislation.
Acknowledgement of Country
Balance Tax Accountants acknowledges the traditional owners of the land on which we gather, the Whadjuk people of Noongar Boodjar, and their continuing connection to land and community. We pay our respect to them and their cultures, and to elders past present, and future.