Business Advisory Services
(Help when you wanna shake things up)
Business Advisory services for ambitious entrepreneurs
Business Structures
 Click Here
There's a lot to consider when you're choosing the best business structure for your small business. Our experienced accounting specialists know just the right questions to ask to give you clarity.
When you're ready, we can help you with the practical steps to set up your business structure. We can also help you get the most out of your structure with tax planning.
For expert advice on the right setup for your business PLUS our done for you service, book in here.
Start My Business
 Click Here
You've got a great business idea – maybe even an ABN – but what's the best way forward from here?
Bring us your business ideas and goals, and we'll help you find the right next steps to get your biz set up for success.
Sure, we'll talk business structure, numbers and possible income streams. But most importantly, we'll find the best way for you to start blazing a trail – your way.
Don't waste time trying to figure it all out alone, book a 1:1 online Tax Q&A consult today.
Grow My Business
 Click Here
When you're ready to scale, you want support from someone who's just as excited about growing your business as you are.
We always bring the irrepressible enthusiasm – we can't help ourselves. But we also bring cool heads and our calculators whenever you need advice about growth.
If you want help getting your head around your numbers – a 1:1 online Tax Q&A Consult will help you understand where you're at… And where you can go next!
When you're ready to explore *what's next* for your small business, that money-savvy friend just ain't gonna cut it. You need to bump brains with a tax professional – like one of our awesome team members at Balance Tax Accountants.
When you book a consult with our Business Advisory specialists, you get advice that's reliably current, clear and relevant for you.
'You have a way of making the complicated much easier and less stressful.'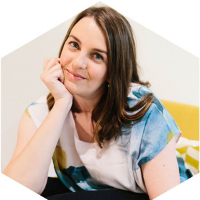 Book your Business Advisory services in 3 easy steps
Just like everything at Balance Tax Accountants, our Business Advisory services are available online, and booking them is easy breezy.
Select your service.
Complete our booking form.
Submit. Hit send, baby!
Pick a Business Advisory service, and your virtual paperwork will fly into our workflow.
Pick a Business Advisory consult, and your appointment will pop up on our calendar.
That's it. You're done. 
You can get back to business while our tax superstars get your tax sorted
Our Business Advisory Tax services are designed to give you
confidence and clarity about the way forward for your business.

Whether you're starting or growing, we can help you make the next step a success.
Balance Tax Accountants has been making tax stress a thing of the past since 2015.
It's how we roll, baby.
It ain't gonna change!
Liability limited by a scheme approved under Professional Standards Legislation.
Acknowledgement of Country
Balance Tax Accountants acknowledges the traditional owners of the land on which we gather, the Whadjuk people of Noongar Boodjar, and their continuing connection to land and community. We pay our respect to them and their cultures, and to elders past present, and future.