Because who said Accounting (+Tax) has to be boring?
Here's the thing. You are probably on this page because numbers and finance scare you a bit.
The bad news is this is something we can't all avoid.
The good news? Not only can we take this load off your shoulders, but by working as the tax extension of your brand, we help you achieve added profit, minus the stress (and tax), and multiply the time you have to focus on your business.
All with a bit (a lot) of fun of course! And coffee. #coffeeislife
Seconds til you Contact Us
Balance Tax is the official accountant of Kate Toon's CopyCon 2018 and the Clever Copywriting School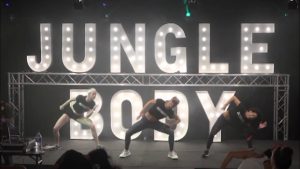 Balance Tax sponsored the Jungle Body Convention Instructor Breakfast 2017
Balance Tax is the official accountant of the Perth Upmarket Growth Quarters community